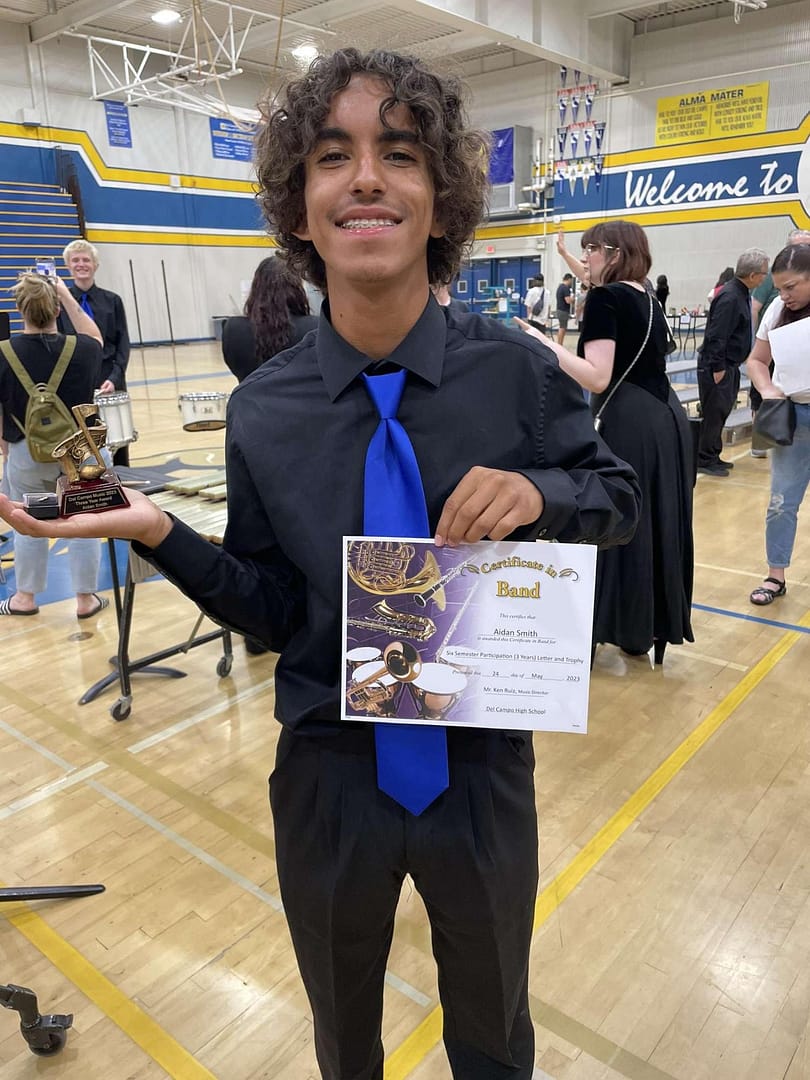 Hello DC students, friends, and families who are catching up on our news! This is Maya Williams, editor of the Arts and Entertainment section for The DC Roar. Throughout my senior year, I will focus on getting to know the creative cougars on campus. I will talk to students and staff about the art that they love and their artistic process. I will also ask them how art has influenced their lives.
For this installment, I interviewed musician Aidan Smith to get his point of view on what the band community is like and how far along he's come with his favorite hobby, playing and writing music. I wanted to get the backstory of what inspired Smith to start playing the drums.
Smith is a senior at Del Campo high school. He is in band and plays the drums for our rallies, and as a hobby. He goes to camps to play drums and does multiple performances. He's been in band sense sixth grade and has loved it ever sense.
"I really wanted to do something interesting for an extracurricular so I chose band. I wanted to play the drums because you can play so many different genres of music."
Smith also mention that his favorite part about playing the drums is the challenge that comes with learning new pieces and the fact that it's a stress reliever for him to play music.
I asked Smith how much he thinks he has grown since he first started and what he did to get there.
"I practiced constantly and stayed consistent with it. I definitely have came a long way sense then and have done a lot with my career."
After talking to Smith, I discovered that as a musician, it is important to be involved with the environment around you and stay in tune with your team.
"By going to band camps and performances, I have met people that later on contacted me. They usually message me to play with them for a performance again, or to see if I am interested in forming a band."
When asked about moving forward with music as a career, Smith suggested that, "People would mostly start a band of their own, or become a teacher. I'm most interested in starting my own band, and I think I'm on the right track."