The man behind it all. Jose Medina, a retired state legislator from 2012-2022, wrote and proposed Bill AB- 101. He stepped down after the 2022 political midterm, he is from Riverside California. Photo courtesy of picryl.
When the class of 2029 steps onto high school campuses, they will have to take all of the classes that are required for graduation, like Health, IM1, English 1 and  PE. They will also have to take one new class in order to graduate, Ethnic Studies.
Because of the recent passage of California's Assembly Bill AB101 this class will be required to graduate high school. It will be a semester long and will introduce students to a variety of cultures.   The ethnic studies course has yet to be offered at Del Campo so there is not yet a set curriculum for this class. However, the California Department of Education has developed a model for the course and it is currently offered at thirteen of the sixteen schools in the San Juan Unified School District.
The courses range from from African American studies, both classical African Civilizations and modern day African American cultures including the Black Lives Matter Movement, to Jewish culture studies. The courses are being added to to schools a 2020 ruling requiring the ethnic study classes for California High Schools.  
The class has not been offered at Del Campo, but the staff is preparing for it. A group of English teachers at Del Campo have been selected to be trained for the course. These teachers are learning what the course should cover and how to cover it in an appropriate and respectful manner. There are a lot of questions about where to place the class, in the Social Science or English Department. There is also some question about which grade level students should take the class. 
One of the teachers being trained is Mrs. Pfarr. She suggests that the Ethnic Studies class should be offered at the senior level. Her ideal model would be for students to gain knowledge of people's cultures in a well mannered and respectful way.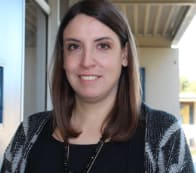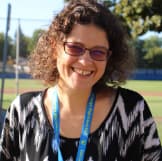 "I think it's really positive to have ethnic studies at Del Campo," Mrs. Magedman says. "There are a lot of different groups of people here and I think it's important to recognize everyone's culture, and history, and beauty of uniqueness." Mrs. Magedman, the English three and Creative Writing teacher at Del Campo is also being trained to teach the course and she is ecstatic to be included in the addition of the new course at Del Campo. 
There are some very positive results from having students take an Ethnic Studies class. According to a 2017 study done by PNAS, schools with the ethnic studies class have higher attendance rates about 21% higher and an overall GPA growth 1.4 raise. In addition, the graduation rate at schools with this course jumped 16 to 19% higher. 
While the class has its benefits there has been some large scale push back on adding the it to the state curriculum. California Republicans have put out a few bills trying stop schools from teaching Ethnic Studies, like State Assembly Bill 101. They feel the class is teaching "racial resentment" or teaching more than the minimum requirements for the history particular groups like Bipoc and LGBTQ+ groups for example.
In 2021 Jose Medina passed the Legislature and made it possible for more students to have the opportunity to learn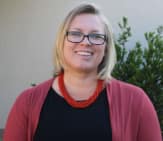 about the history behind different cultures. And on October 8th 2021, after the bill was passed the Governor Gavin Newsom signed into the Assembly bill and made California the first state to require this course in high school. Gavin Newsom also said that the "Ethnic studies would have an increase of academics on students, including the students of color."
There are multiple states across the country that have prohibited this course including Arizona, Nevada, Oregon, Texas, Virginia, and Washington, and, for a time, California. 
The results of adding the class has been a positive impact of the class on students, it has been shown that the students oftentimes have a better interaction with their school, and have a better chance of graduating. Adding this to the Del Campo could help bring positive changes to our student body.